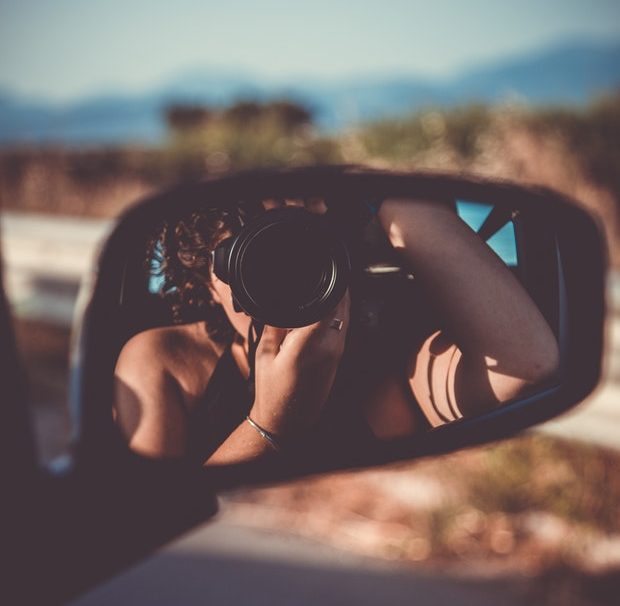 dear creative,
your future self is there to help you become more courageous. can you ask for help?
let me tell you a story.
There are days when I feel defeated. I don't know what I am doing, but I know that I have my eyes on my north star. This is the impact I want to have in my own life, which will then be of service to the small world around me and maybe even reach the greater world.
I have always believed in focusing on my impact over a specific job title or career track. I want to help as many people as possible find their voice, know that it matters and use it to help them own their vision and share it to serve the world around them.
This has been the same goal for many years.
But, I am also very human. I have difficult days. Running a business comes with challenging moments. While there are the days when I can work remotely (on the beach) or from home, there are also days when it is overwhelming to manage the daily activities of running any business.
But I do this work because I deeply believe that when we find our voice, we find the power (and the courage) to rewrite our story and decide how we will share it with the world.
And it is these stories that impact how we show up in our personal and professional lives and how we engage with our customers.
on my most difficult days, I summon the courage of my future self. This is the woman I want to be and the woman I am aspiring to be like. She is the woman I cannot yet fully know or see. She is always changing and always shifting, but I know she exists.
When this moment seems difficult, I summon her courage. I know that if I try just a little bit, she will step in and support me.
So, can you ask your future self to stand beside you? Can you look back at who you were a year ago and remember who you are now?
This self gives me hope because she reminds me that we will always change and evolve. Sometimes those changes serve us and sometimes they derail us, but we always have the ability to reset and create a different future.
Keep going dear creative. I want to see your brilliance.
Love,
Your Future Self